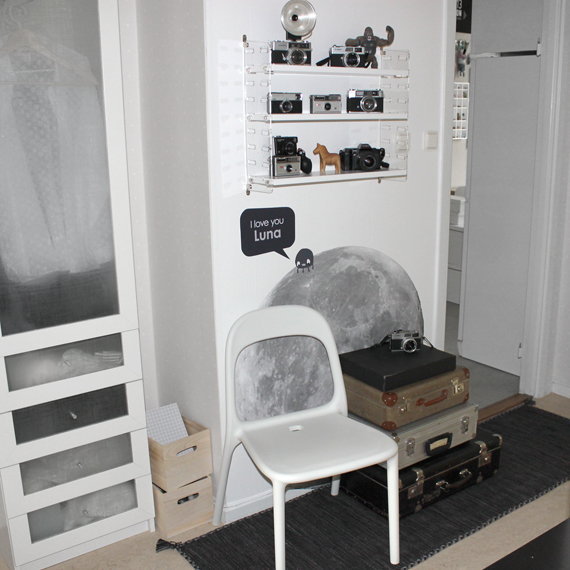 Here's the finished result of my hall project. (See the Before Pictures here)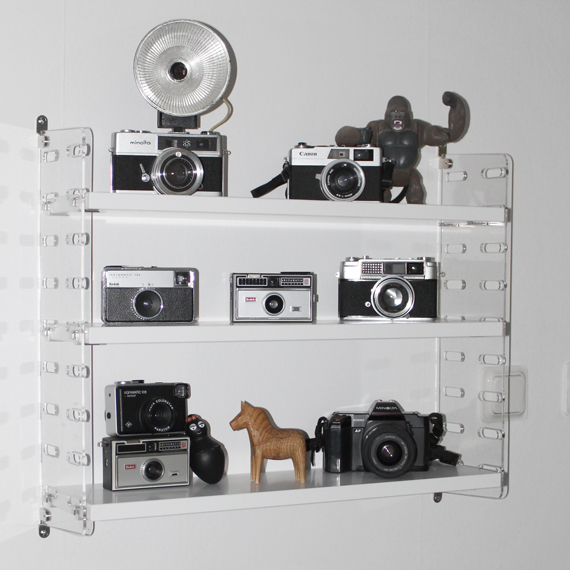 The white String Plex Pocket shelf now contains our camera collection.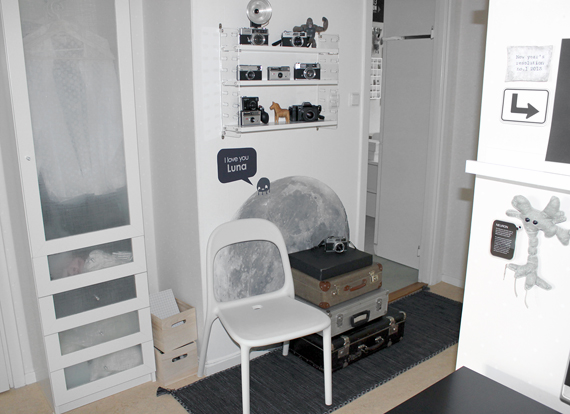 I now have a little prettier view from my work space. Those cameras make me happy!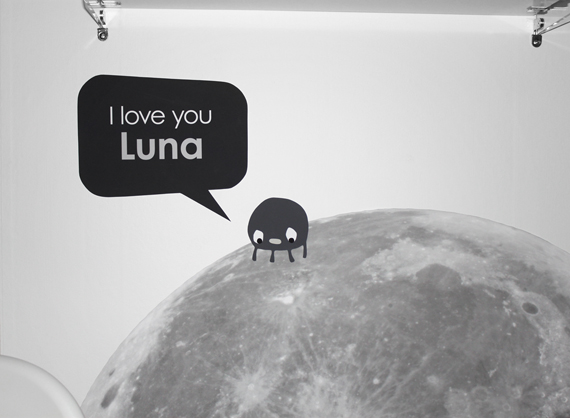 I love you, moon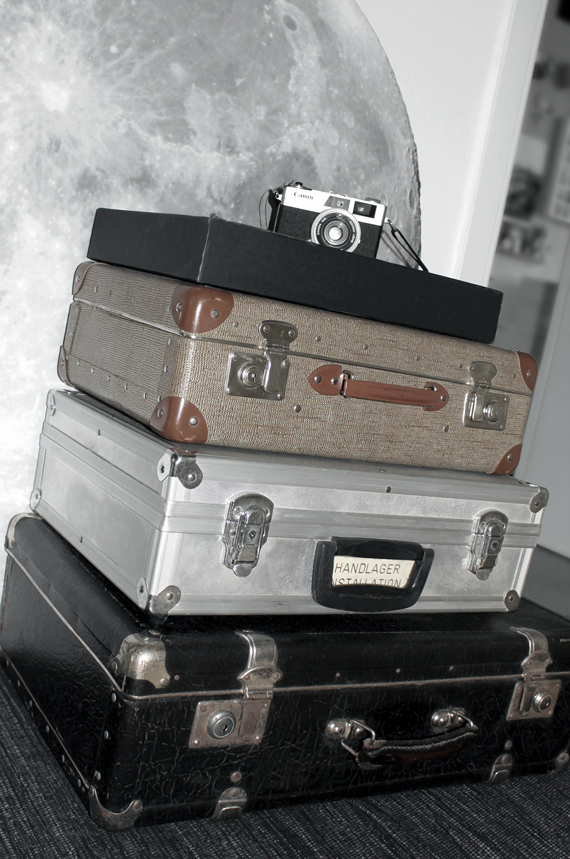 Old suitcases. Perfect storage for film rolls, negatives, photographs and photo albums.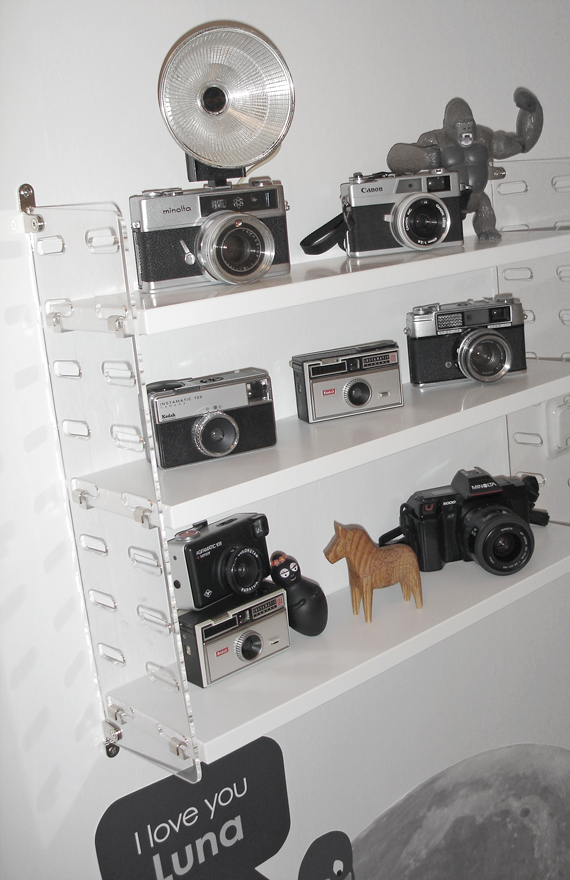 I wonder how long it will take until this shelf is too small to hold all our cameras. A beautiful Canon AE-1 will soon join the collection…
(I don't have a problem)
(I am not a hoarder)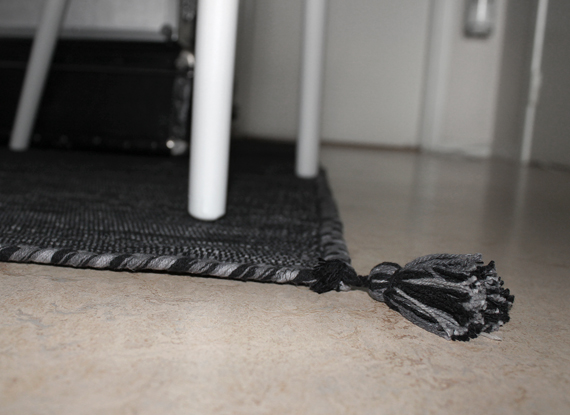 A rug with different shades of grey.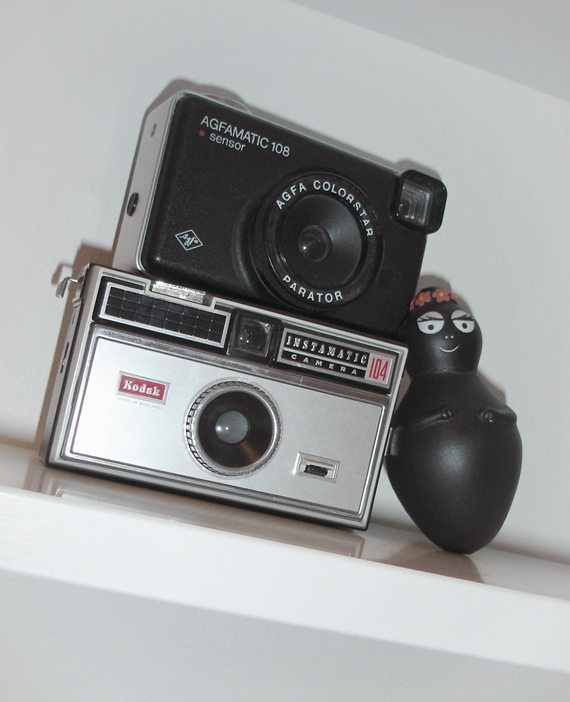 Barbamama together with my very first camera (AGFAMATIC 108) that I got for christmas when I was about 7-8 years old, and a Kodak Instamatic 104.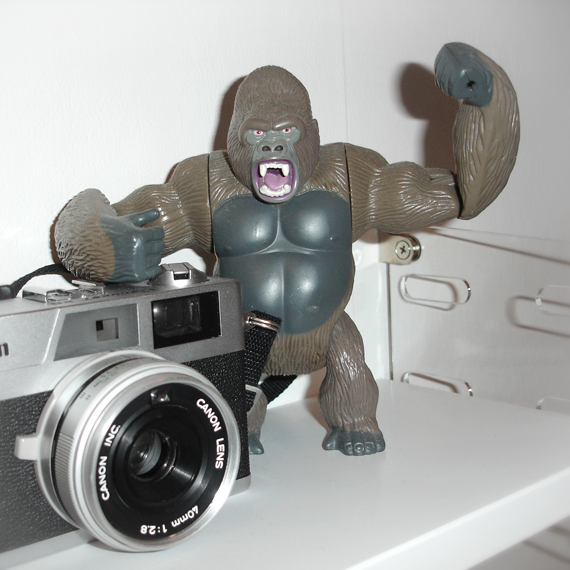 Beautiful cameras need a beefy and reliable lifeguard…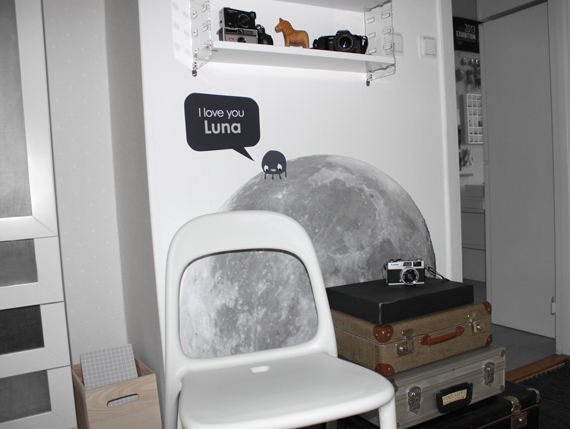 I like the soft round shapes and the white matte finish of URBAN chair from IKEA.
It makes me think of whipped cream…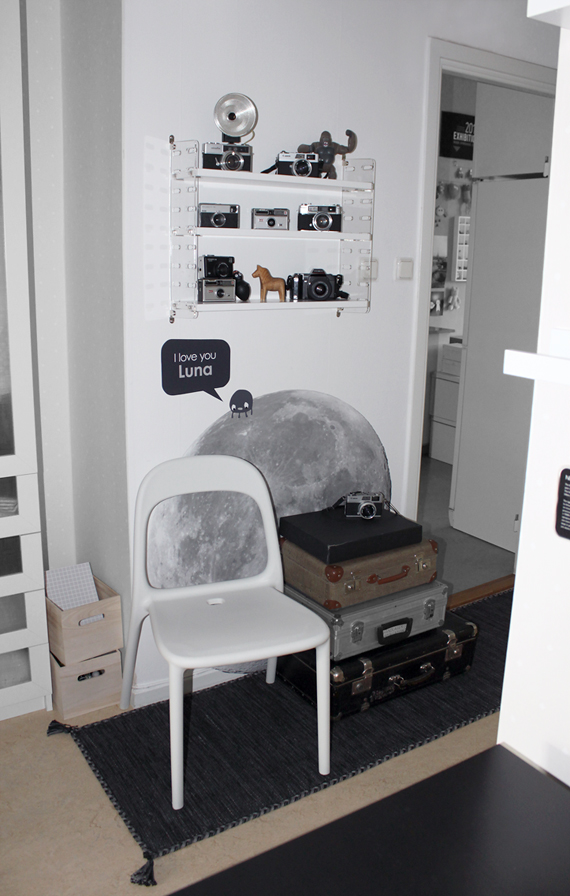 Gazing at the moon I start planning my next declutter project…