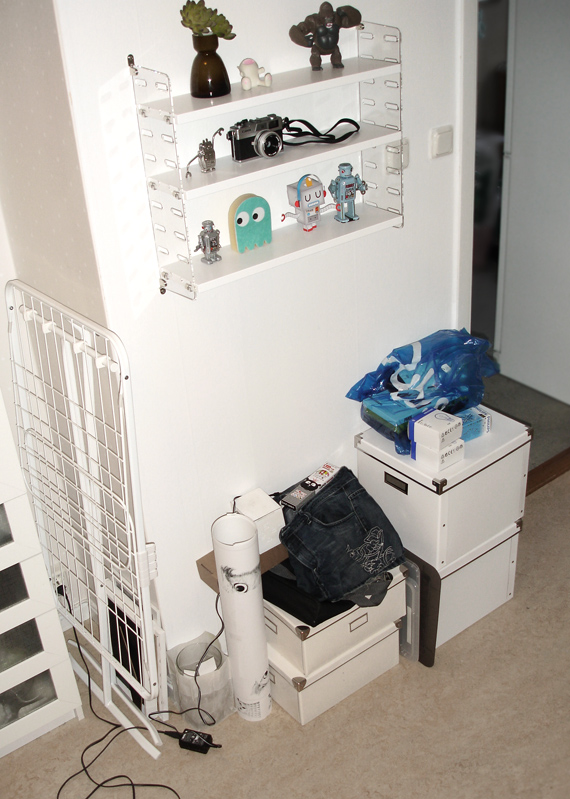 Before Picture
We have a pretty large L shaped hall and this is one out of two spots that always ends up with a lot of clutter. For the last 2-3 months it's been filled with a special kind of clutter though, and finally I got some inspiration and an idea of what to do with this part of the hall.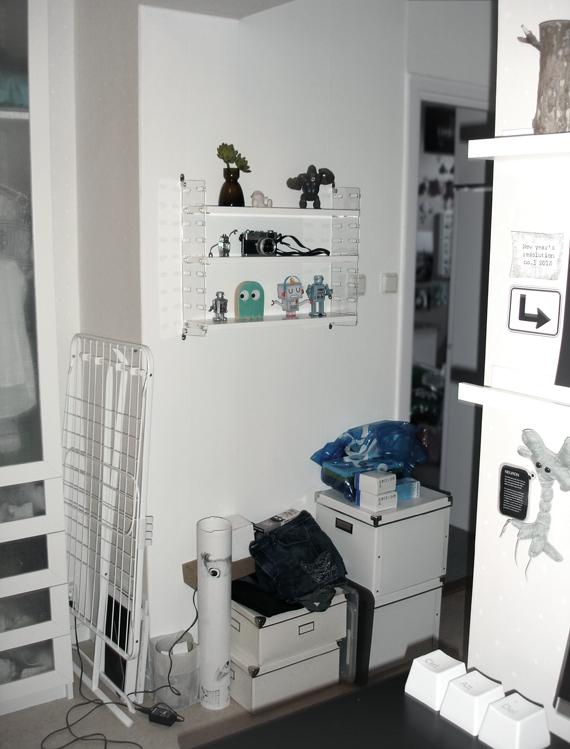 Before Picture
This is actually the (not so nice) view from my working space and I can't understand why I haven't cleaned it up until now. Not even after putting up my beautiful String Plexi shelf I found any inspiration to make something nice out of this spot. But lately my daughter and I got a new interest and now the place looks a little different…

I'll show you some After Pictures soon.